Welcome to Frank's Motorcars
We are your source for fine, pre-owned Mercedes Benz, BMW, Porsche, Lexus, Bentley, Aston Martin, and other pre-owned luxury European motorcars since 1969! Frank's Motorcars is located in the heart of the Laguna Beach community, surrounded by the downtown village with art galleries, restaurants and the world famous Laguna Main Beach just steps away. 
Frank's Motorcars' commitment is to serving you. Trade-ins and consignments are welcome and very aggressive leasing or financing programs are available. We are the leading pre-owned vehicle dealership franchise in Orange County, Laguna Beach, Dana Point,  San Clemente, Irvine, Newport Beach
LAGUNA BEACH - 900 SOUTH COAST HWY Laguna Beach, CA 92651

 TEL: 949 494 9420 - FAX: 949 497 2273

SAN CLEMENTE - 509 S. EL CAMINO REAL San Clemente, CA 92672

 TEL: 949 492 6515 - FAX: 949 4927821

IRVINE - 23663 ROCKFIELD BVD Lake Forest, CA 92630

 TEL: 949 837 3500 - FAX: 949 837 3820
DANA POINT - 34134 IC 493 5050 - FAX 949 493 4837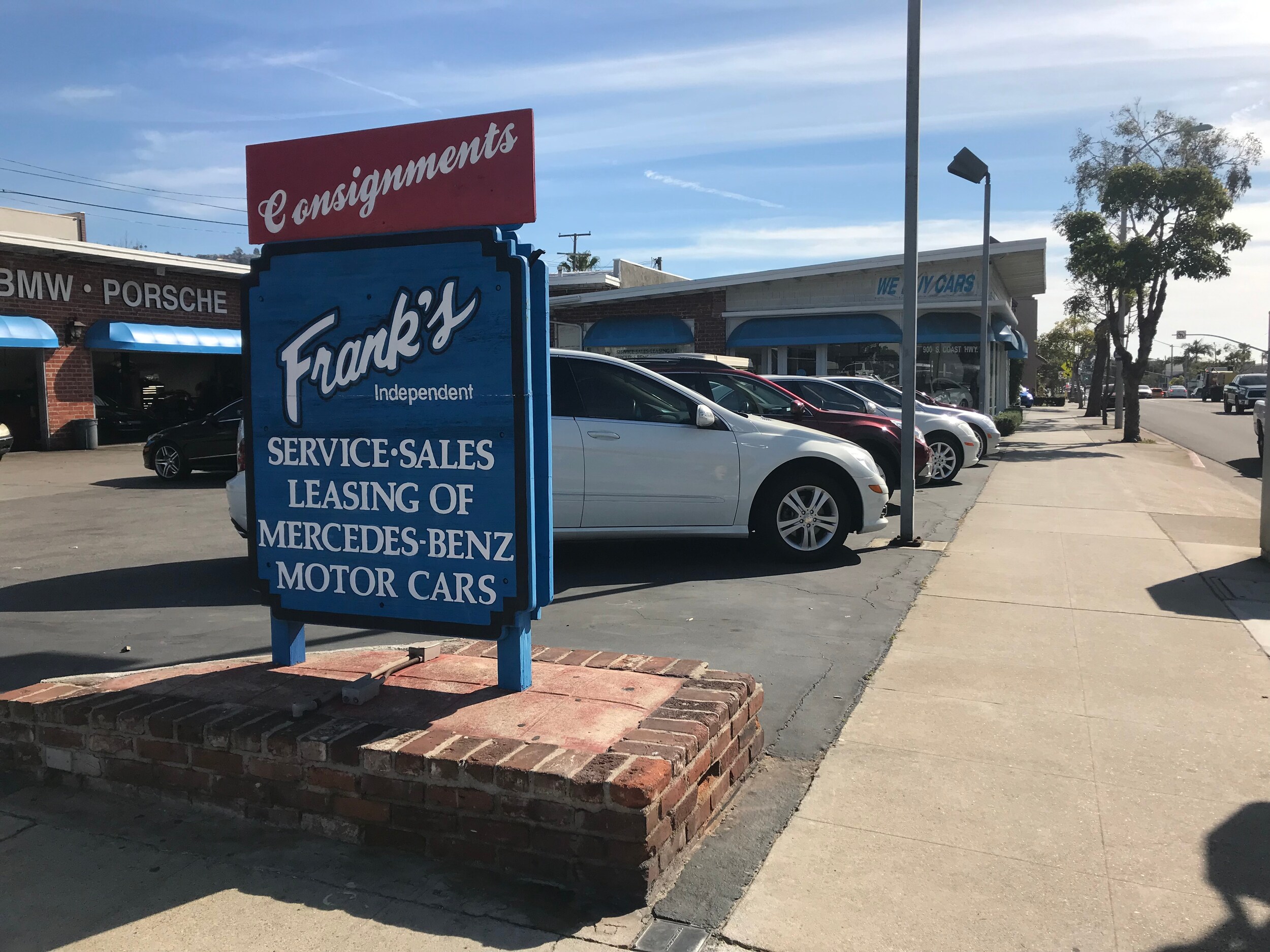 Why Choose Us?


Quality. Trust. Savings. At Frank's, these are the words we live by. We pledge to make the buying experience of a pre-owned car a more pleasant one by providing customers with quality pre-owned cars, at the best price in the market, with incomparable customer service.
Quality: Start to Finish, Top to Bottom
Quality starts with our buyers, who inspect and purchase cars all over Southern California. Our buyers not only have extensive knowledge of the quality vehicle market, but also know what Southern Californians look for the most in a pre-owned car. Each car goes through an extensive 128-point inspection. This includes but is not limited to major vehicle systems: Engine, transmission, drive train, brakes, steering, suspension,heating and cooling systems, tires and exhaust system.At Frank's, we set our standards high and keep them high:
Zero tolerance for vehicles with salvage title as reported by the DMV or    Carfax.
Zero tolerance for vehicles branded as Lemon Law as reported by the DMV or Carfax.
Zero tolerance for vehicles with flood damage as reported by Carfax.
Zero tolerance for vehicles with mileage rollback as reported by the DMV.
Absolutely no vehicles with excessive wear and tear.
Absolutely no vehicles with excessive cost to repair, cosmetically or mechanically.
We pride ourselves on having the finest selection of pre-owned cars in Southern California. Our extensive inventory of pre-owned vehicles includes everything from luxury sedans to compacts, hatchbacks, trucks, vans and SUVs, all priced very well for the market. We've got something for everyone, regardless of budget, age, or lifestyle. But it's more than great quality that brings our customers back year after year.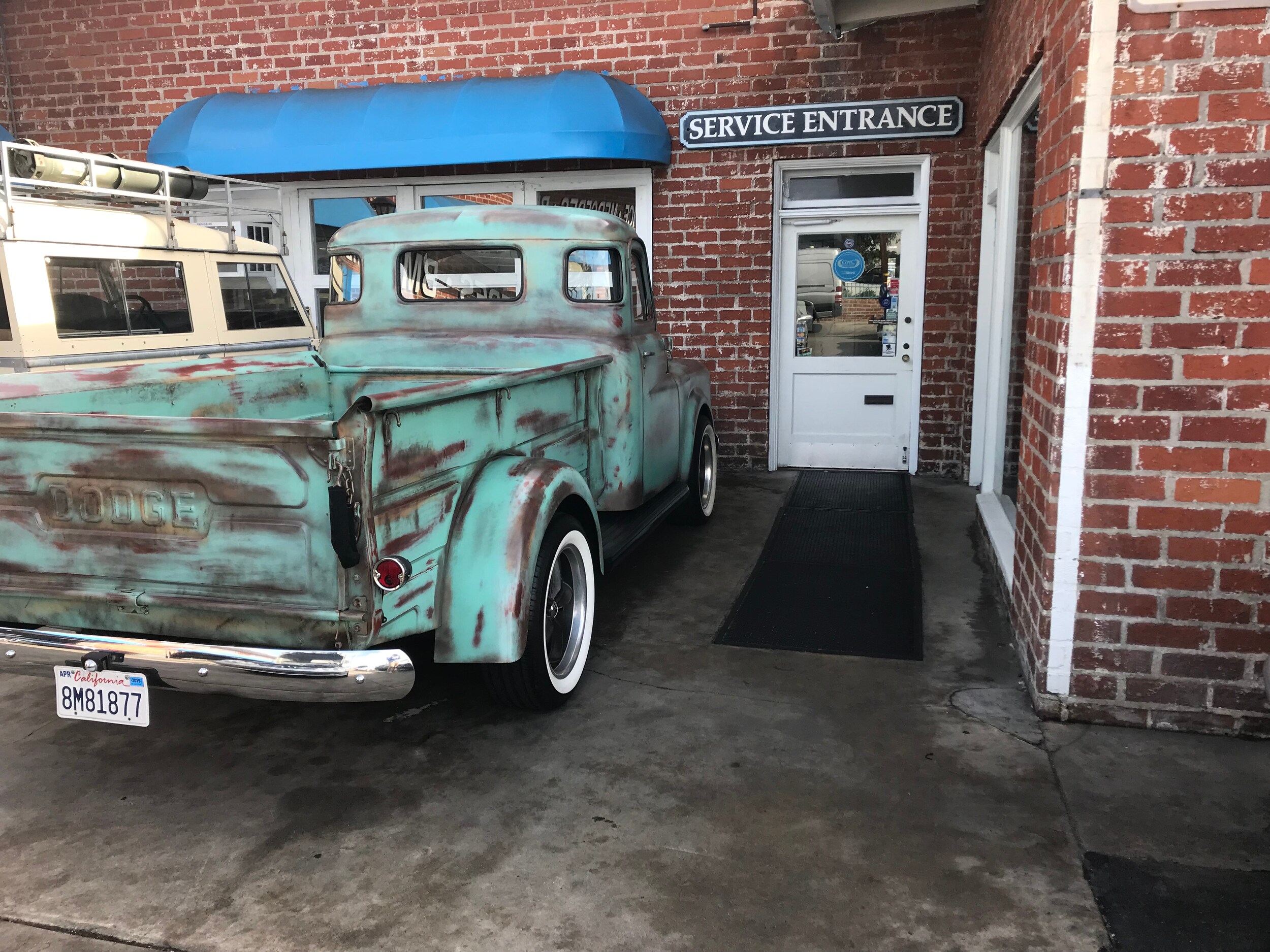 Trust: Your Peace of Mind, Guaranteed
Our peace of mind promise guarantees you, our customer, a great experience in buying your next luxury car.

It is our policy to invite each customer to inspect any vehicle by a third party mechanic on our premises. We'll arrange to transport any vehicle to any manufacturer within our area for inspection at the customer's expense, on a case by case basis.

For customers' trade-ins,we guarantee the best trade-in value anywhere, and promise to match any written offer by any other reputable dealer. We will even make you an offer on your trade-in without having to buy from us.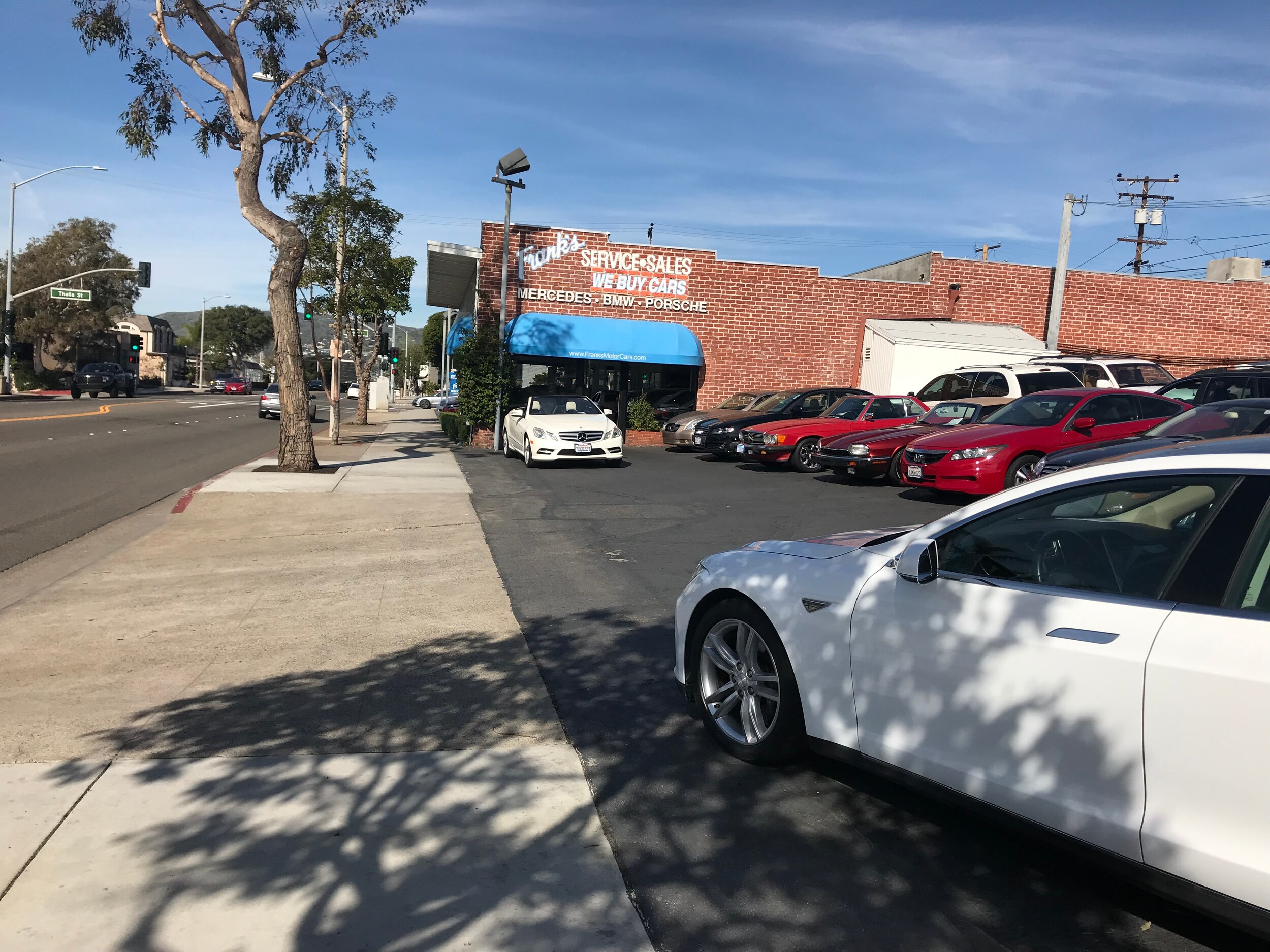 More Guarantees

After the point of sale, we want to hear from you. Customers are encouraged to contact the dealer with any questions or concerns they may have - and we mean anything. We'll help you in registering your vehicle and making sure all the necessary paperwork is in order, we'll will assist you with lien holder information, and provide answers to every question a customer might have after the point of sale.

Finally, remember that as your dealer, we can assist you in maintaining your vehicle after the point of sale. The service department is staffed with experienced, qualified and certified personal for every make and model of car. Just drop on by, and we promise you the best service and maintenance at the lowest cost available on the market.
How do we keep customers forever?
Great quality, easy financing and affordable prices aren't the only things that make Frank's Motor Cars the first choice of many discerning auto buyers. The main thing that keeps our customers coming back year after year is the great service they've come to expect from us - before, during, and after the sale. We strive to make choosing and purchasing a vehicle a positive and hassle-free experience for each and every person who walks in. That's why we go out of our way to answer any questions you may have, and take the time to help you select a model and purchase plan that is right for you.
As Frank's continues to grow, it is our mission to always live up to our reputation as an industry-leading automotive retailer committed to providing our customers with an outstanding automotive experience, delivered with transparency, integrity and care.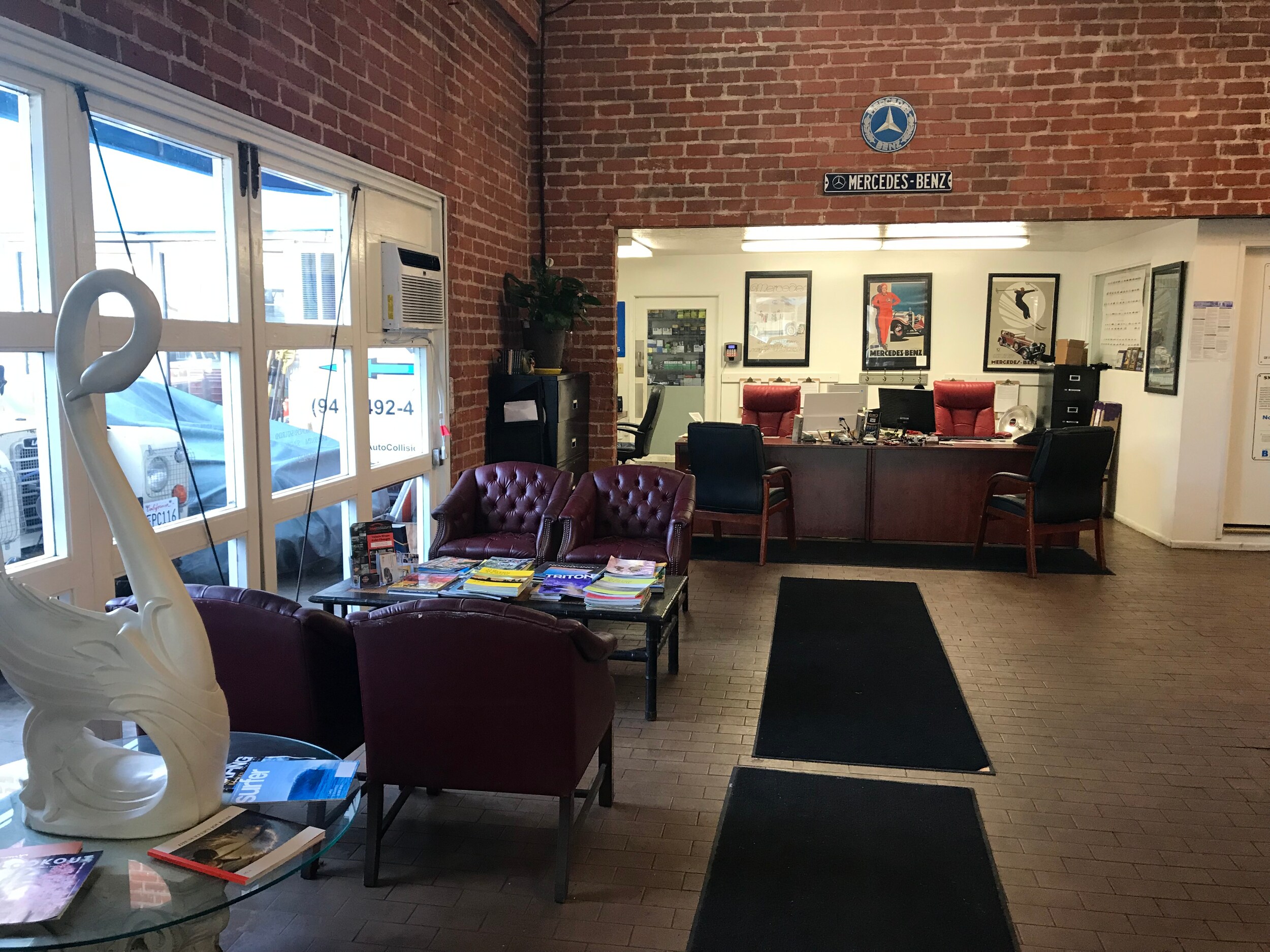 Customer Service is Our Top Priority
Nothing is more important to us than our reputation here in town. That is the reason we sell only high-quality used vehicles. It is also the reason we are dedicated to providing professional and friendly service. From the first moment you step on our lot to the moment you drive off in your new-to-you vehicle, we will be here to help. Still in the initial research stage of looking for your next vehicle? Reach out to us, and we will gladly answer any questions.
Visit Us Today at Frank's Motorcars Laguna Beach
Make today the day that you bring home your next vehicle. We invite you to visit our courteous team in person to get the ball rolling. A member of our team will happily show you the vehicles on our lot. We pride ourselves on actually listening to our customers' wants and needs, allowing us to match them with the right used vehicle. To us, the "right vehicle" is not only something that fits into your lifestyle and your budget but also something that will make you happy to get behind the wheel. We can't wait to work with you. Contact us today.